Our identity
Discover who we are and share our #KnowYourCompany stories
KYC Consulting Group was founded in 2010 with the objective of supporting the banking industry in its evolution. To do this, we started with a simple but fundamental premise: "Knowing yourself is essential! After the first two years when we co-constructed with our clients a differentiating approach to banking organization consulting in France, we expanded internationally in 2012.
Since 2016, we have expanded our interventions around the transformation of information systems and have developed in 2018 an innovative approach around Data.
Since 2020, the group references we have obtained with our main clients have rewarded our longevity and opened up to diversification across all sectors of Finance.
Our growth continues through 2022, by continuing to put our consultants at the center of our development, in particular with the deployment of a new offer around CSR and ESG! 
After more than ten years of practice in consulting to the financial industry, we thought it would be interesting to rethink the philosophy of this profession by orienting it towards a simple but essential principle: Knowing oneself well is essential! 
With this in mind, KYC Consulting, an independent organizational consulting firm specialized in the financial industry, was founded in 2010. KYC Consulting's philosophy is based on this clear premise. 
Knowing yourself is essential, which is why we have four requirements: Know Your Consultant, Know Your Client, Know Your Company, Know Your CSR
David Zamour – CEO Fondateur
Tanguy Madec – Founding Partner
Bertrand Seneclauze – Founding Partner 

KNOW YOUR
CLIENT
Knowing our clients well, their challenges and their constraints to accompany them in the long term in the success of their major projects.

KNOW YOUR
CONSULTANTS
Knowing our consultants, their skills and competencies to help them develop and bring value to our clients.

KNOW YOUR
COMPANY
Knowing our firm, our strengths and our values to share them together.

KNOW YOUR
CSR
Knowing the societal and environmental issues of our Group, our employees and our clients is essential.
Our values
Our
values
They guide our steps every day…

KYC CONSULTING'S DNA: INDEPENDENT AND ENTREPRENEURIAL
We are independent, driven by a strong entrepreneurial spirit and we have significant investment and development capacities.

HUMAN VALUES AT THE SERVICE OF OUR CLIENTS AND EMPLOYEES
Professionalism, dynamism, humility, rigor and team spirit are the values we share within the firm and with our clients.

A COLLABORATIVE AND MODULAR APPROACH:
We use a collaborative approach to contribute to the success of our clients' projects and validate each step with them, from the framing of their projects to their implementation.

A COMMITMENT TO QUALITY AND CONCRETE RESULTS:
In a sector subject to strong constraints and in full evolution, we commit ourselves to bring as much as possible sustainable, concrete and quantifiable results to our customers.

A RELATIONSHIP OF TRUST BUILT OVER THE LONG TERM:
We build within the firm and with our clients a long-term relationship of trust, which is not limited to the success of a single project.
Our offices
Our
offices
Since 2012, we have established ourselves internationally and opened new offices.

Paris
Paris offices (headquarters)
6 villa Emile Bergerat, 92200 Neuilly-sur Seine

London
Know Your Consulting LTD
3 Charlton Lodge Temple Fortune Lane, London NWII 7TY, United Kingdom

Hong Kong
Hong Kong offices
V-Point Tower, 19F 18 Tang Lung Street Causeway Bay, Hong Kong

Singapore
Singapore offices
541 Orchard Road, # 09-01 Liat Towers Singapore
Discover our subsidiaries
Kayac Consulting is a subsidiary of KYC Consulting created in early 2018 by two consultants with a passion for data. Proud to share the values of the Group to which they belong, they work daily with each entity, each in their core business.
Kayac Consulting has developed a methodological approach to data, considering it as the grey matter of the company and thus as the nerve center of decision support. Our goal is to add value to data in its business context, for all types of organizations.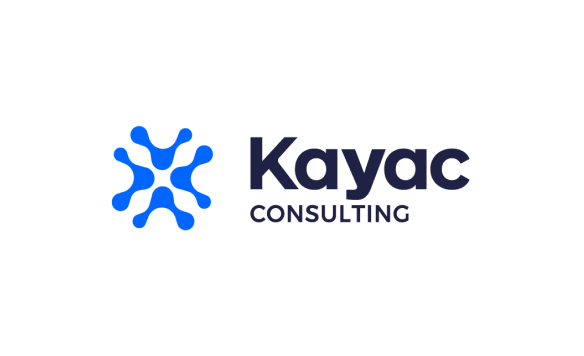 A question for KYC Consulting?
You are a company with an idea or a need? Tell us about your project! And if you are looking for new challenges, this is the place to be!