Working as a consultant for KYC Consulting
Working as a consultant for KYC Consulting is taking ownership of your career to become more confident in the workplace. #KnowYourConsultant

A career at KYC Consulting means working together to achieve collective performance. We are convinced that the success of our firm depends on the involvement and contribution of each individual.
We offer our consultants a high level of responsibilities, good career prospects and new challenges regardless of their level of experience. No career path standards are imposed and we also provide each employee the opportunity to learn, grow and develop at his or her own pace.
The training
The professional
training
In a world of increased competition where professions are undergoing changes, professional training is an absolute priority for us. We pay particular attention to employees' retention as well as enhancing their skills.
A skilled consultant is one who feels listened to, supported, loyal and fulfilled throughout his career.
All employees have access to at least one training session per year. We offer them continuous, customized support through a tailor-made training program that is regularly reviewed and adapted to the market. It covers several themes such as: business, methodological, soft skills, linguistic, commercial, managerial and others.
Most of our training sessions are provided at our premises in a collective manner in order to reinforce the feeling of belonging to the firm and encourage bonds between employees in a professional and friendly atmosphere.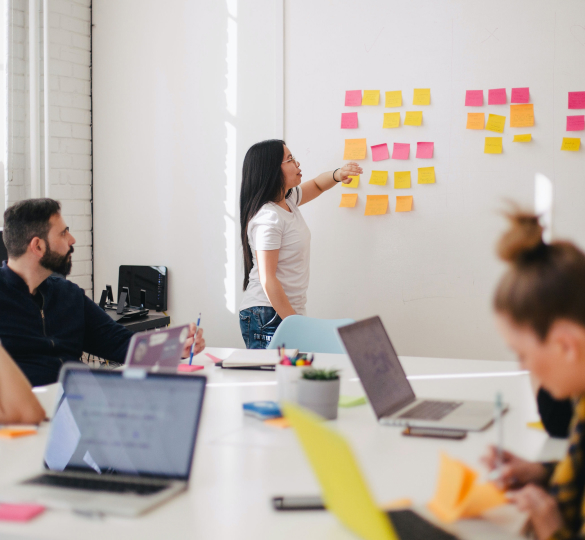 Being a consultant at KYC involves a career path that is unique to each individual.
There is no general career path and each consultant takes ownership of their career path.
In terms of internal career perspectives towards employees, the firm manages their progression through a skills matrix which promotes meritocracy in the workplace. Each employee grade change is an opportunity for a promotion and involves new assignments and responsibilities. 
At KYC Consulting, consultants are valued according to their performance and not according to a 'time-in-grade' logic, or age or experience.
We are committed to providing you with the necessary tools and support you need to progress as quickly as possible.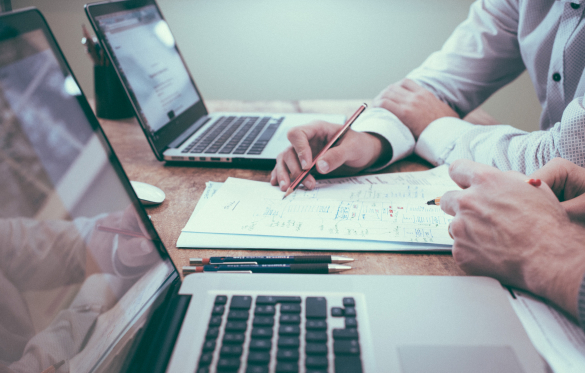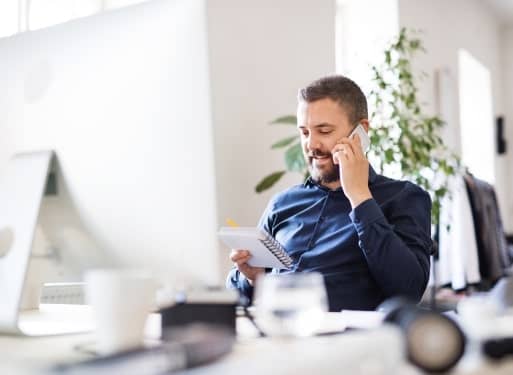 Working at KYC Consulting also means developing a strong intrapreneurial mindset. This state of mind is very much encouraged and is a driving force in our modus operandi. Most of the partners are exclusively consultants from the firm.

We offer autonomy to our employees to encourage initiatives in France and also in our subsidiaries abroad. Each to his own talent, his own success as long as there is a clear objective, a real commitment and energy to work together to a common objection and goal.
Ever since the company was founded, KYC Consulting's ambition is to continue its development with the opening of new subsidiaries and offices.
Since 2012, we have established ourselves internationally and have opened offices in Europe, Asia and America. Whether internal, external or geographical, we offer mobility opportunities to those who want to take on new challenges, acquire diversified work experiences and broaden their set of skills and knowledge.
A mobility project must be anticipated and prepared. Whatever the level of experience, any internal or international mobility project is studied, validated and planned to ensure that it is carried out in the best possible manner.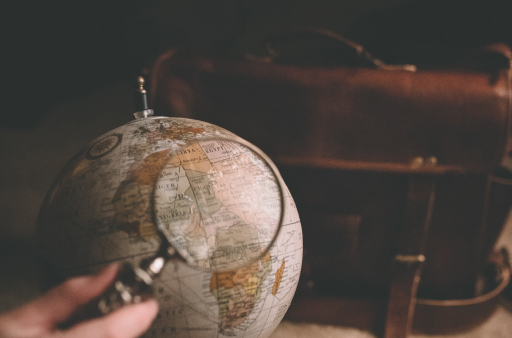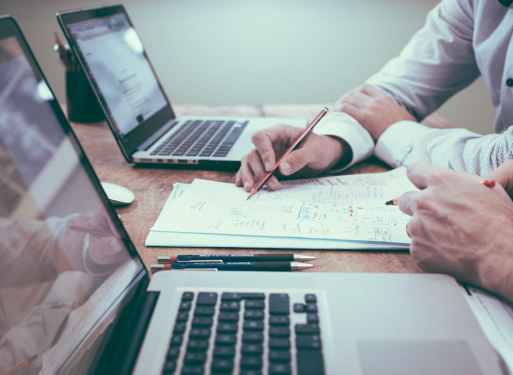 At KYC Consulting, we help our consultants boost their professional development to give the best of themselves. In addition to our training program, our consultants are accompanied by our internal professional coaches so as to develop their best abilities.
We encourage our consultants to regularly step back to find out how to develop or strengthen their position whenever they are carrying an assignment.
Whatever the problem, they can ask a coach who will propose a tailor-made support according to the objective to be reached.
The interviews are carried out in complete confidentiality, in accordance with the ethics of coaching.
A question for KYC Consulting?
You are a company with an idea or a need? Tell us about your project! And if you are looking for new challenges, this is the place to be!